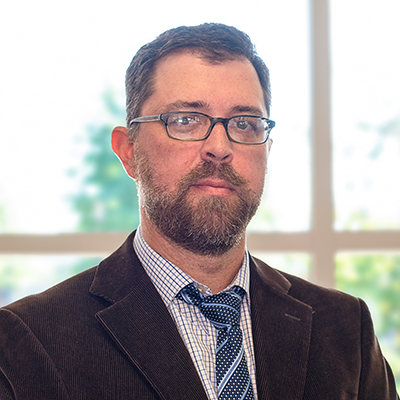 World Language Instructor
Bachelor of Arts in the Classics and History, Penn State University
Master of Arts in the Classics, University of Texas at Austin
Keith Kitchen joined the MMI World Languages faculty in 2020 from The Masters School where he had been teaching the classics to both middle and upper school students. With nearly 20 years of experience in teaching, Mr. Kitchen is excited to take on our middle school Greek and Latin program.
In addition to teaching, Mr. Kitchen has also served as boys' advisor, faculty mentor, debate team advisor, and senior advisor. His extensive experience at both the middle and upper school level enables him to be actively involved in the MMI School Community. Mr. Kitchen holds dual bachelor's degrees in the classics and history from Pennsylvania State University, a post baccalaureate in the classics from the University of Pennsylvania and an Master of Arts in the Classics from the University of Texas at Austin.
In his free time, Mr. Kitchen enjoys weekend rides on his motorcycle. He also likes to cook, go fishing, camping, and spending time with his partner, Emily.