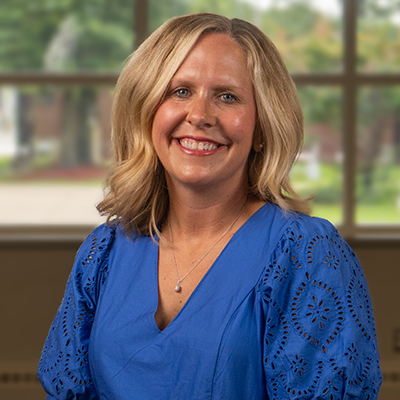 Physical Education/Health Instructor
Master in Education in Higher Education Administration at Goucher College.
Bachelor of Arts in Public Relations at Susquehanna University.
Sara Myers rejoined the MMI faculty for the 2023-2024 school year as a physical education/health instructor. Mrs. Myers served as a long term sub in the College Counseling office at MMI while Mrs. Shandra was out on maternity leave. Most recently, Mrs. Myers was the Assistant Director of Undergraduate College Admissions at Geisinger College of Health Sciences. Prior to that, she served as the Assistant Athletic Director/SWA/Head Field Hockey Coach at Wilkes University. Other experience includes: Administrator/Academic Counselor at Luzerne County Community College and an Academic Advisor/Head Field Hockey Coach/Asst. Softball Coach at the University of Scranton. Mrs.Myers holds a MEd in Higher Education Administration from Goucher College and a BA in Public Relations from Susquehanna University.