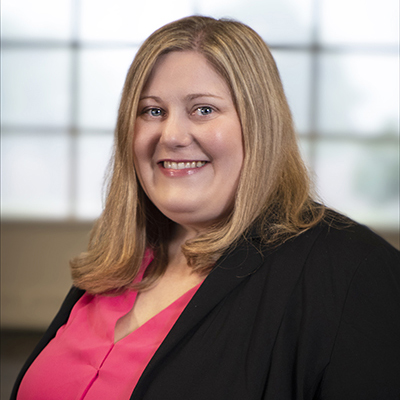 Director of College Counseling
Bachelor of Arts in Psychology, Clark University
Master of Science in Professional Communication, Clark University
Stephanie Shandra joined the school's faculty as College Admissions Counselor in September of 2009.  Her title was recently change to Director of College Counseling. At MMI, Ms. Shandra is responsible for providing post-secondary educational and career guidance to students. She helps students select and evaluate colleges, apply for admission, and help families navigate the complicated college financial aid and scholarship application process.
Before joining the MMI faculty, Ms. Shandra was Guidance Coordinator of the Upward Bound Program at Wilkes University. She was responsible for advising and counseling high school students and their families regarding the college application and financial aid processes, including coordinating standardized exams, writing letters of recommendation, reviewing college essays, assembling college applications, and advising students on scholarship opportunities. Ms. Shandra also delivered presentations to students and families regarding college planning, applications, and financial aid. She also planned annual programs of college visits, workshops, and training on topics such as college essay writing, leadership, study skills, career and educational development, college admissions, and financial aid.
Previously, Ms. Shandra was also Assistant Director of Admission at St. Leo University in Florida, where she actively recruited high school students across the Southeastern United States, evaluated applications, rendered admissions decisions, and developed a strategic plan for achieving enrollment goals.
Ms. Shandra earned a Master of Science in Professional Communication and a Bachelor of Arts degree in psychology at Clark University in Worcester, Massachusetts. Currently, she is a member of the University of Pennsylvania Counselor Advisory Board, and previously served on advisory boards for other colleges and universities, she is also a member of the National Association for College Admission Counseling (NACAC), the Association of College Counselors at Independent Schools (ACCIS), and the Pennsylvania Association for College Admission Counseling (PACAC), where she recently served a three-year term as Chair of the Professional Development Committee. Each fall, she organizes and leads the PACAC Northeast College Counseling Workshop, a professional development opportunity designed to help fellow counselors better support students through the college admission and planning process. She also serves as a member of the PACAC Northeast College Fair Planning Committee and delivers an annual workshop on the college planning process. In 2014, Ms. Shandra received the Counselor who Changes Lives award by the Colleges that Change Lives organization. In 2020, she received PACAC's William R. McClintock, Jr. Service Award recognizing her unwavering loyalty to the profession, leadership to PACAC, and continued work on behalf of students to ensure access to post-secondary education.
Ms. Shandra states, "MMI is a very special place where everyone values the importance of consistently putting your best foot forward, whether in the classroom, on the field, or in the community." Some of her interests include photography, reading, movies, and travel.
One of her favorite quotes comes former Carnegie Mellon University Professor, Randy Pausch's Last Lecture: "The brick walls are there for a reason. The brick walls are not there to keep us out; the brick walls are there to give us a chance to show how badly we want something."
To contact Ms. Shandra, please email her at sshandra@mmiprep.org.