2023-24 Student Profile

16
Average Class Size
12:1
Student-to-Faculty Ratio
Sixth Grade: 18
Seventh Grade: 27
Eighth Grade: 36
Ninth Grade: 24
Tenth Grade: 32
Eleventh Grade: 32
Twelfth Grade: 40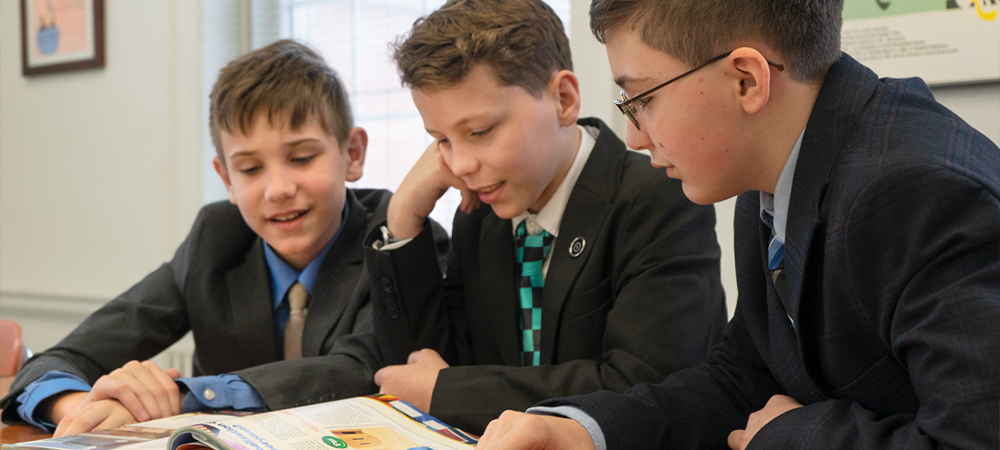 Our Faculty

0
Full-Time Faculty Members
Athletics
Fall: Boys' and Girls' Cross Country, Boys' and Girls' Golf, Co-ed Soccer, Girls' Tennis, Girls' Volleyball, and Mid School Co-ed Soccer
Winter: Boys' Basketball, Girls' Basketball, Boys' Mid School Basketball, Cheerleading, and Girls' Mid School Basketball
Spring: Girls' Softball, Boys' Baseball, Boys' Tennis, Girls' Mid School Softball, and Boys' Mid School Baseball
Clubs
Friday Afternoon Clubs: Chess, Gardening, Chamber Ensemble, Movies, Arts & Crafts, Yearbook, and Sports just to name a few. Clubs are subject to change.
Special Clubs: Envirothon, Future Business Leaders of America (FBLA), MATHCOUNTS, Mock Trial, Pennsylvania Junior Academy of Science (PJAS), and Ski and Snowboarding Club
College Matriculation Record
100% of MMI's most recent graduating class went on to continue their education. The 24 graduates of 2023 earned $7.5 million in scholarships. Graduates of the class are attending schools such as – Bucknell University, University of Chicago, The Massachusetts Institute of Technology, Embry Riddle Aeronautical University, and more!
Accreditations
MMI Preparatory School is jointly accredited by the Pennsylvania Association of Independent Schools (PAIS) and the Middles States Association Commission on Elementary & Secondary Schools (MSA-CESS)
Create an Online Application Today!