For a school our size, we award a substantial amount of tuition assistance each year. We strive to partner with families to make sure an MMI education is available to all students who qualify for admissions.
Our admissions decisions are made need-blind; that is, without regard to a family's financial situation. It is important to remember that independent school education is a choice for families.
Both MMI and our families make significant financial sacrifices to support this choice. Our policies and philosophy attempt to ensure that each family is subject to the same guidelines as we evaluate the needs of your family.
Since we believe strongly in the financial contribution of the family, no students at MMI are fully funded through our tuition assistance program.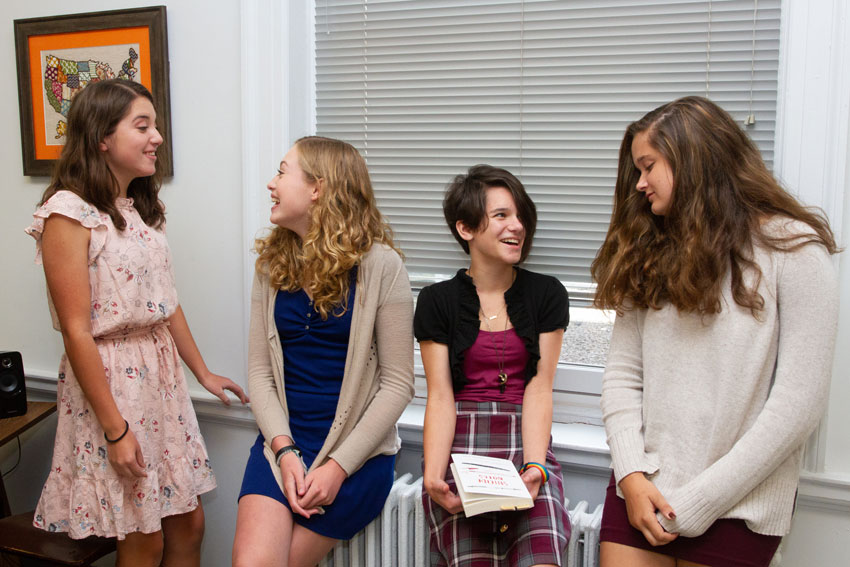 The tradition of tuition assistance goes back to the early days of MMI. One of the key figures in the School's history, Sophia G. Coxe, began a tuition assistance program for students in the 1920s. It was her hope that MMI would be affordable for anyone who wished to attend. The School continues to strive to keep tuition affordable for everyone. We are driven to keep that tradition alive today and continue to work with families to give their children the opportunity for an MMI education.
Currently, for the 2021-2022 academic year, 52.2 percent of MMI students received need-based tuition assistance, with $898,290 of need-based aid distributed among 109 students. The average need-based award was $8,241 per student. MMI also gave $63,000 in merit-based scholarships through our Academic Excellence Award program for the 2021-2022 school year.  All tuition assistance awards are kept confidential and the names of our recipients are not disclosed.
Tuition and Fees
2022-2023 tuition for sixth grade: $14,600
2022-2023 tuition for seventh through 12th grades: $16,570
**Certain books are purchased by students based upon the curriculum. Most textbooks are supplied to students.
Investing for the Future
Financing an independent school education does require some sacrifice for most families. Such an education is a very real family investment in the future. The 40 students in the senior class of 2021 were awarded more than $8.1 million in scholarships for college. A small investment now in your child's future may bring great rewards as he or she looks to enroll in college. MMI's tuition assistance program is designed to help qualified families make the dream of an independent-school education a reality.
Now, due to a change in tax code, families can use their 529 College Savings plans to pay tuition at public, private, or religious K-12 schools.  Up to $10,000 per year, per beneficiary, can be used for tuition at MMI.
Please don't hesitate to contact MMI at (570) 636-1108 or admissions@mmiprep.org if you have any questions or concerns.
Grant & Aid Assessment by FACTS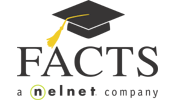 FACTS Grant & Aid Assessment conducts the financial need analysis for MMI applicants seeking tuition assistance. Families applying for tuition assistance will need to complete an application and submit the necessary supporting documentation to FACTS Grant & Aid Assessment by their scheduled Entrance Exam date. Applicants can apply online beginning October 1 each year. A web link to the application is also provided on the MMI parents' page and you can access FACTS from your FACTS/RenWeb parent account.
When you apply, you'll need to upload or fax the following information to FACTS in order for FACTS to process your application and submit their report to MMI:
Completed online application by both parents.
Payment of the $35 application fee.
Copies of your 2020 or 2021 tax forms including all supporting tax schedules.
Copies of your 2020 or 2021 W-2 form for both you and your spouse.
Copies of supporting documentation for Social Security Income, Public Assistance, Child Support, Food Stamps, Workers' Compensation, and TANF.
If you have questions or concerns about the application process directly, you may speak with a FACTS Customer Care Representative at 866-315-9262. MMI will not award any tuition assistance until an application has been fully processed by FACTS.
In processing applications, FACTS takes many factors into account including income (taxable and non-taxable), monetary gifts, assets, unusual expenses, indebtedness, family size, age of parents (allowing for retirement savings), and the number of children attending tuition-charging schools. FACTS uses these factors to determine a family's "discretionary income." A portion of this discretionary income is then suggested as the family's contribution to education. The more discretionary income a family has, the higher the family's expected contribution toward their child's education and thus less financial aid.
Following receipt of the FACTS Financial Analysis, the MMI Financial Aid Committee will meet to discuss each family's unique financial situation, tax return information, and any extenuating financial circumstances on a case-by-case basis. The Committee will use all of this information to allocate awards accordingly. Please be aware that there can be some variation between the FACTS estimation of a family's financial need and what MMI actually awards.
All applications, 2020 or 2021 Tax Returns, and 2020 or 2021 W-2 forms must be submitted to FACTS no later than February 28, 2021.  New families are notified via mail or email of their admission status.  Admission status information is mailed in late March.
The Enrollment Contract and deposit are used to secure your child's seat at MMI. It is imperative that families reserve their places for 2021-2022 by adhering to all published deadlines.
Tuition Assistance programs at MMI
MMI offers a variety of types of aid, including need-based aid and merit-based scholarships.
Merit-based scholarships
Merit-based scholarships are awarded in the form of the Academic Excellence Award, worth $1,000 annually.
All returning MMI students with an overall GPA of 95 or higher in all their classes will be awarded the Academic Excellence Award.  It is important to note that not all classes are weighted equally in the calculation of the Academic Excellence GPA and the averages are not rounded up.  All families will be notified by mid-June if they qualify for the Academic Excellence Scholarship for the upcoming academic year.
For the 2021-22 academic year, 63 students earned this award totaling $63,000 in merit scholarships awarded.
Work-study program
A limited number of students (up to 14) will be selected to receive work-study grants. These work-study grants are awarded based on need, scholarship, and citizenship to continuing students in grades 9-12.
Students in the work-study program perform various tasks on school property after school and during the summer months. First-year students to the school are not eligible for work-study.
Installment payment plan
MMI offers three separate tuition payment plans through FACTS. On your family's enrollment contract, you will have the opportunity to select your payment option
one payment
two payments
10 payments.
Families enrolling after June 15 will have consolidated payment plans depending on their date of enrollment.
Outside loan programs
MMI partners with Your Tuition Solution at www.yourtuitionsolution.com to process private school tuition loans for families.
Tuition Remission
Full-time employees of Wilkes University or Kings College are eligible for tuition remission.  Please contact the admissions office to learn more at (570) 636-1108 Ext. 136.
Payment plans through FACTS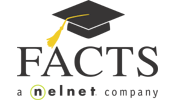 MMI offers three separate tuition payment plans through FACTS.  All families are required to set up a FACTS account for tuition payments.  Participants will be required to set up their accounts during enrollment/re-enrollment.
On your family's enrollment contract, you will have the opportunity to select your payment option:
one payment
two payments
10 payments.
Those families who elect to pay the tuition in one payment will owe the full tuition no later than July 15.  Families that select the two payment plan will owe 60 percent of the tuition by July 15 and 40 percent of the tuition by December 15.  Families that elect the 10-month plan will have 10 equal payments due between the1st and 15th of each month from June 15 through March 15.  Families will be responsible to pay a $50 set-up fee to participate in the monthly plan.  Families enrolling after June 15 will have consolidated timelines for each option.
These plans allow families to budget tuition and fees for the entire academic year.  Payments can be made by check or money order or deduction from a checking or savings account.  Credit card payments are also accepted by FACTS; however, there is a credit card processing fee assessed to all credit card payments.  There are late fees assessed to all delinquent tuition accounts following payment deadlines.  If you elect to pay either one time or two times, the late fee for missing a payment is $300 per missed payment. The late fee on the 10-month plan is $35 per missed payment.  There will also be a $35 service charge assessed for any item returned for insufficient funds or for any other reason.
Create an Online Application Today!