We realize parents play a huge part in their child's education. They offer guidance, support, and the unconditional love that a child needs to succeed in their adolescent years. For this reason, we want parents to feel comfortable and speak freely with the faculty and staff at MMI. Our doors are always open to parents.
This page is your hub for parent information. Most of the forms and links you need can be found by logging into ParentsWeb. RenWeb was acquired by FACTS and you can now access all of the information you need, including financial information, all in one link. If you cannot find the information you need, try the search bar on the right or email us at admissions@mmiprep.org.
FACTS Grant and Aid Assessment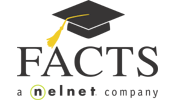 FACTS Grant & Aid Assessment will conduct the financial need analysis for MMI for the 2022-23 school year. Families applying for tuition assistance will need to complete an application and submit the necessary supporting documentation to FACTS Grant & Aid Assessment by February 25,2022. Applicants can apply online beginning November 1, 2021.
Create an Online Application Today!