Introducing the new and improved MMI Connect alumni networking platform
Expand your career and friend network on MMI's online alumni networking site mmialumnicommunity.org. This platform helps alumni connect with one another and establish a mentoring program that helps all MMI graduates grow their careers. This easy-to-use, mobile-friendly directory is a powerful networking tool with career details and location information for all alumni.
Find fellow graduates in your city, network with mentors in your industry, or connect with people who share similar interests and passions.
Visit mmialumnicommunity.org to gain access to the platform. Use the primary email address that MMI has on record to request access. Once you've logged in, you can choose to set up a password or to connect your Google, Facebook, or LinkedIn account for easy access. Now you'll be able to search the directory for classmates or find mentors in your career field.
Wherever you go, the alumni network travels with you. Look up contact information on-the-go by searching from your phone or tablet. You can search for other alumni by name, class year, industry, location, and more.


If you'd like to be a career mentor for other alumni, log in to the network and sign up as a mentor. Your profile will now appear in relevant searches for other alumni or students to find and connect with you!
Alumni helping alumni. What could be better?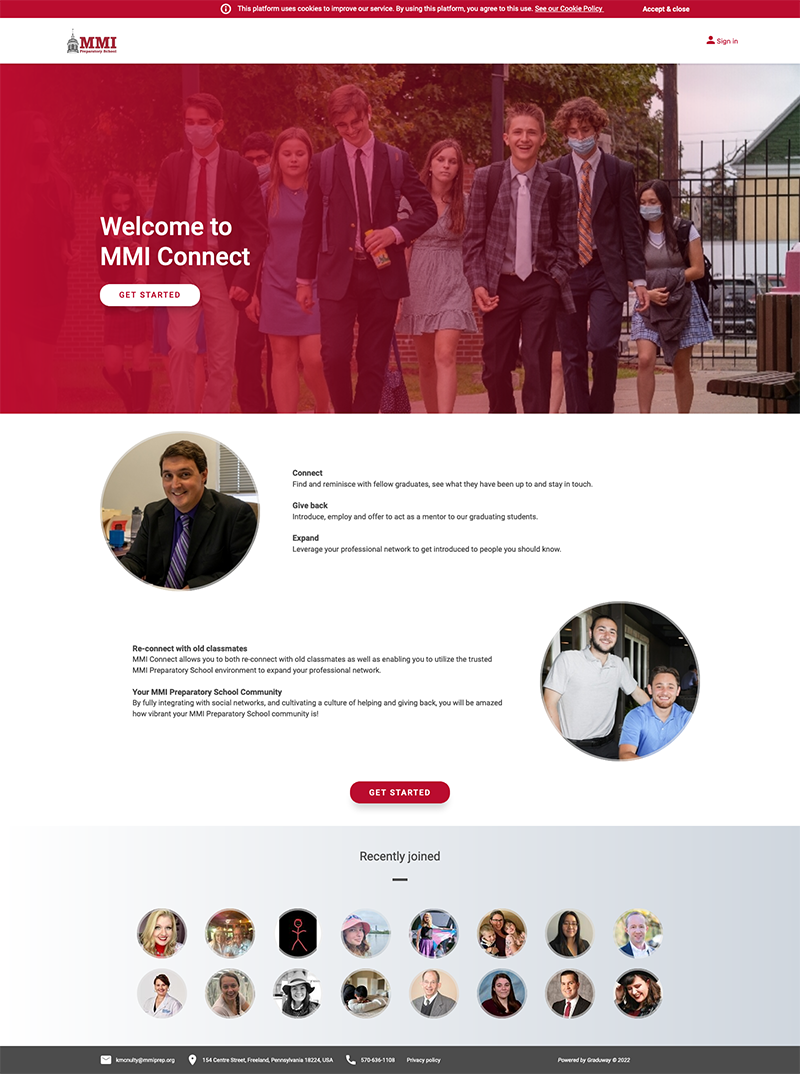 For more information, contact:
Kim McNulty, Director of Advancement
kmcnulty@mmiprep.org • 570-636-1108