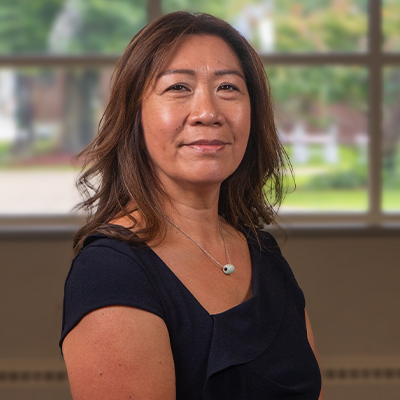 World Language Instructor
Bachelor of Science in International Business, King's College
Christina Spencer joined the MMI family in June 2009. She previously held a dual role as a faculty member and as director of human resources, switching to full-time faculty member in the 2017-2018 school year.
Mrs. Spencer began implementing a new Chinese language course elective at MMI in the fall of 2009. She has created and planned a Chinese curriculum to introduce the Mandarin language, writing, cultural traditions, calligraphy, art, and history to MMI's students. Mrs. Spencer also coordinates and introduces Chinese cultural events to compliment the curriculum. Since the 2012-13 academic year, she teaches Chinese I, II, III, and IV.
As the director of human resources, Mrs. Spencer maintained the employee benefits programs and informed employees of benefits by studying and assessing benefit needs and trends. She also oversaw the recruitment process of new employees.
Mrs. Spencer graduated from King's College with a Bachelor of Science degree in International Business. Before taking the position at MMI, she served as the business manager at the Wyoming Valley Montessori School in Kingston.
She and her husband, Chris, reside in Mountain Top with their son, Connor '22.
To contact Mrs. Spencer, please email her at cspencer@mmiprep.org.