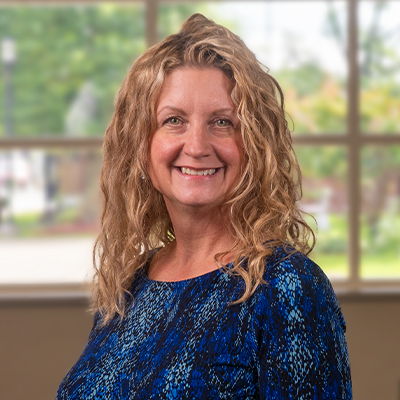 Science Instructor
Bachelor of Arts in Chemistry, East Stroudsburg University
Bachelor of Arts in Fine Arts, East Stroudsburg University
Master of Education in Curriculum and Instruction with TESOL Certification, King's College
Certificate in Urban Education, New York University
Michele Tyburski comes to MMI Preparatory School having taught Chemistry, Physical Science, and Math in local school districts, as well as in Williamson County (TN) and New York City. Ms. Tyburski joined the MMI faculty as a long-term sub in the 2021-2022 academic year and will now be teaching AP Chemistry, Chemistry, and Physical Science. She is also the coach of the junior high softball team, is the school's SAT/ACT Supervisor, and will be mentoring students with their independent research topics in preparation for the Pennsylvania Junior Academy of Science competition.
Ms. Tyburski was a keynote speaker at the New York Times Schools for Tomorrow Conference on successfully implementing a multicurricular approach to teaching science. She was also a featured speaker at the National Association for Multicultural Education (NAME) International Conference in Oakland, CA on diversity and incorporating cultural relevancy in the classroom. In addition, she has led the Science Curriculum Development Committee in multiple school systems, conducted professional development on best pedagogical practices for advanced learners, and taught Chemistry and Education courses on the postsecondary level.
Outside of the classroom, Ms. Tyburski has volunteered with and served on the Board of Directors for many civic organizations, including the Greater Wyoming Valley Chamber of Commerce, American Heart Association, Brooklyn Academy of Music, Brooklyn Botanic Garden, Prospect Park Alliance. She is also an elder at First Presbyterian Church of Wilkes-Barre, where she has also served as a deacon, sings in the choir, and co-chaired their annual golf tournament. Prior to her teaching career, Ms. Tyburski worked in the private sector as a director-level executive in marketing, public relations, and finance.
Ms. Tyburski lives in Kingston with her son, Colin. In her spare time, she enjoys hiking, traveling, playing classical music, painting, and solving the New York Times Crossword.