MMI Preparatory School announced the addition of four new faculty members for the 2021-2022 school year.
Joseph Flanagan, MMI's varsity boys' basketball coach and middle school baseball coach, will be a PE instructor and serve as Athletic Director. Flanagan has been a coach at MMI for more than 17 years. A lifetime Freeland resident, Flanagan was CEO of the Freeland YMCA for 17 years and held the same position with the Bloomsburg Area YMCA.
He holds a Bachelor of Science degree in Professional Studies from Misericordia University. Flanagan was awarded the Wyoming Valley Coach of the year award twice and named Standard-Speaker Coach of the Year once. He has been awarded the Freeland Borough Key to the City, and has been named the Hazleton Volunteer Center Volunteer of the Year, the Sons of Erin Citizen of the Year, and the American Legion Citizen of the Year.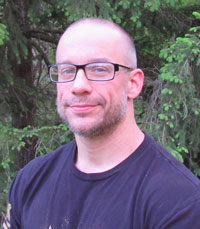 Tony Bianco will serve as a Mathematics instructor and comes to MMI with more than 12 years of experience teaching and tutoring at the elementary, high school, and college levels. He has also been an adjunct professor at the University of Scranton, Wilkes University, and Penn State-Hazleton.
Bianco began his professional tutoring career in 2008 with the Monks School of Math, which was founded by Dr. Ken Monks of the University of Scranton, and eventually became head instructor. He is currently the proprietor of Bianco Math, where he specializes in providing students, both individually and in groups, with an intuitive approach to problem solving. In addition to covering specific topics ranging from basic arithmetic to calculus and statistics, he also teaches SAT math prep.
Bianco was the MATHCOUNTS coach for both Hazleton Elementary Middle School and Heights-Terrace Elementary School. He holds a Bachelor of Science degree in Mathematics from the University of Scranton and a Master of Science degree in Mathematics from Wilkes University.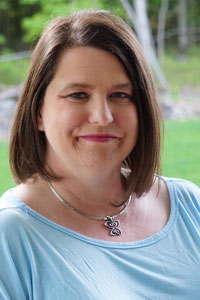 Catherine Carter will also join MMI's Mathematics Department as an instructor. Carter previously taught at St. Jude's School in Mountain Top and was also a faculty member at Cypress Woods High School in Cypress, Texas, for 13 years.
In that role, she re-established the dual-credit program for college algebra, trigonometry, and pre-calculus. In her more than 20-year career, Carter has taught at every level from elementary to college.
She has a Master of Education degree in Curriculum and Instruction with an emphasis on math education from the University of Houston and a Bachelor of Science degree in Mathematics from the University of Indianapolis.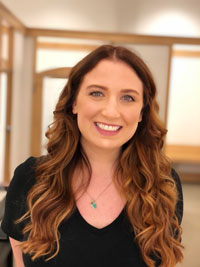 Mara Zumchak will join MMI's faculty as a Social Sciences instructor. A native of the Mountain Top area, Zumchak attended St. Jude's School before moving to the Back Mountain with her family.
After graduating from Misericordia University with a degree in history, she taught in the Dallas Area School District. More recently, she worked in two independent schools including Wyoming Valley Montessori School in Kingston, and at Saint Thomas the Apostle School in Glen Mills.
While at Saint Thomas the Apostle, she was co-leader for the Middle States Visiting Committee and was a member of the Blue Ribbon Committee.