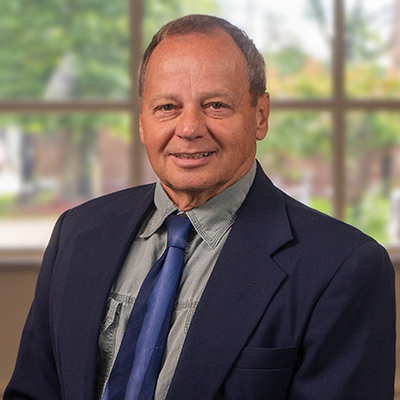 Math Instructor
Bachelor of Science in Mathematics, Bloomsburg University
Master of Education, Reading Specialist, Bloomsburg University
Post-graduate studies totaling 60 additional credits
"Teaching is both my profession and passion. I thoroughly enjoy working with students who exhibit a desire for knowledge and a dedication to learning. My motto and message for success is based upon four words: 'Be much, become more,'" Mr. Pierotti says.
Mr. Pierotti became a part-time mathematics teacher at MMI in 2007 and was moved into a full-time position for the 2011-2012 academic year. Prior to teaching at MMI, he had been an instructor for more than 35 years, having taught various mathematics classes at Hazleton Area High School, Bishop Hafey High School, Penn State-Hazleton, Luzerne County Community College, and Lackawanna Junior College.
To contact Mr. Pierotti, please email him at gpierotti@mmiprep.org.