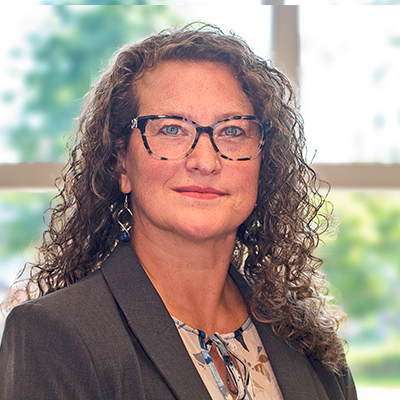 Interim Curriculum Coordinator / Art, Anthropology, and Psychology Instructor
Doctoral Candidate at Wilkes University in Education
Master of Arts in Art Education with an Emphasis in Special Populations, Moore College of Art & Design
Bachelor of Arts in Photography and Anthropology, Bloomsburg University
Lisa Marie Ferry has served the MMI community as a member of the faculty for over 12 years.  Since 2017, Mrs. Ferry has served as Dean of Students and is taking on a new role as Interim Curriculum Coordinator. She currently teaches art, anthropology, archaeology, and psychology across grade levels.
"I believe that students can learn critical, creative, and bold thinking skills while learning responsibility and accountability. This in combination with respect for their peers, teachers, and themselves develops character, which creates awesome adults and leaders. These skills are learned in both our academic classrooms and in art classes," she said. "MMI is an excellent school where students can be exposed to all aspects of art and learn how they can incorporate art into their daily lives and future careers giving our students an edge."
Additional recent experience includes facilitator and speaker for the Pennsylvania Humanities Council, presenter at King's College at the STR2E2AM Evidence-Based Practices conference, and a presenter at the past three annual conferences for PAEA, and presenter at the annual PAIS conference. She was on a consulting team for Special Education at the Barnes Foundation in Philadelphia. Also, she was a on a committee as an evaluator for the Middle States Association of Colleges and Schools. She has been part of two painting shows and one photography show at the Hazleton Art League and is involved with the annual Art Youth Expo encouraging MMI students to participate; many have won awards. Mrs. Ferry was selected twice in a juried art show for the Northeastern Biennial Art Competition. She also contributed artwork to a show for the Twitter Art Exhibit this year to raise funds for the Horry County Disabilities & Special Needs Facility. Mrs. Ferry is a member of numerous organizations from art and education to anthropology. She is also a certified Reiki Master and meditation Teacher.
A graduate of the one-of-a-kind Moore College of Art and Design Masters in Art Education program with an Emphasis in Special Populations in 2016, Mrs. Ferry's research entitled: Turning Anxiety into Creativity: Using Postmodern Principles to Alleviate Anxiety and Stress in the Art Curriculum and Beyond is published and she is honored to have been part of the program. In 2017 Mrs. Ferry was awarded the PAEA Outstanding Art Educator of the Year Award for Non-Public Schools.
"My personal interests include painting, photography, sewing (including making my own clothes), yoga, wellness arts, gardening, and watching/videotaping my son race sprint cars and micros on dirt," Mrs. Ferry said.
Her three eldest children are MMI graduates and her youngest is in 10th grade.