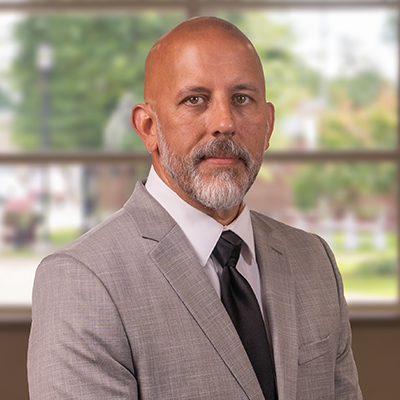 Science Instructor / Associate Dean
Bachelor of Science in Marine Science and Biology, Kutztown University
Master of Science in Physical Oceanography, University of Delaware
Ph.D. Candidate, Education, Lehigh University
Mr. Mele joined the MMI faculty during the 2010-2011 academic year. He currently teaches AP Biology, Anatomy and Physiology, Marine Biology, General Biology, and AP Environmental Science. His courses are focused on realigning students with the natural world around them.
"Students are all too often losing touch with their surroundings. When educators demonstrate and emphasize how powerful, yet fragile our ecosystems are, students become curious and motivated. We are striving to find the balance between technology utilization while avoiding absolute consumption and it is imperative that our students understand and embrace their role and significance in the world they share," Mr. Mele said. "Students cultivate investment in preservation when they acknowledge our environment commands respect, understanding, and attention. It is paramount that educators demonstrate the critical role students play in the delicate balance. Learning is natural, we need to make sure we don't make it an unnatural experience."
Aside from the classroom, Mr. Mele has served as the Advisor for the MMI Envirothon team since the 2010 competition. In 2012, the team won the State Envirothon competition and placed 15th out of 54 states/provinces in the International Envirothon that same year.
"Teamwork is key for success in the state and international Envirothon. MMI is a place where students put aside individual achievement and work toward a common goal," he said.
Mr. Mele also mentors students within the Pennsylvania Junior Academy of Science competition, which promotes interest in science through research.
"Spring is an incredibly active time in my lab when students are working hard, designing experiments for the competition. It's amazing how mutual the learning process is for both students and advisors. I learn new ways to teach by studying how my students grasp concepts," he said.
In the classroom, his lessons stress growth and independence.
"Interestingly, over time, the more I discovered and understood about myself, the more I felt truly in control. That's the feeling I strive to convey to my students. They can prescribe their own destiny, but they need to invoke the curiosity first and realize that mastering education nurtures independence," he said
Mr. Mele has also done numerous independent research projects including one with the Marine Science Consortium on Wallops Island in Chincoteague, Virginia. There, he studied channel hydraulics and bathymetric anomalies and participated in an Atlantic bottlenose dolphin research project.
"What I loved most about 'open plan' projects was the freedom I had in developing their processes and protocol. I had advisors that piqued my interests, procured the resources and pointed me in the right direction," he said.
While completing his Master's Degree at the University of Delaware, he developed his thesis: "Modeling the Fate of Blue Crab Larvae on the Continental Shelf," by blending 3D numerical models with field data to propose a larval recruitment mechanism for the Chesapeake Bay.
Mr. Mele is currently pursuing his doctorate in education at Lehigh University where his research focuses on what the learning brain looks like.
Mr. Mele lives in Jim Thorpe with his wife, Laurie, and three children, Gavrielle, Kai '20, and Keiran. In his spare time he enjoys weight training, cycling, home improvement projects, fishing, and the outdoors.
To contact Mr. Mele, please email him at mmele@mmiprep.org.