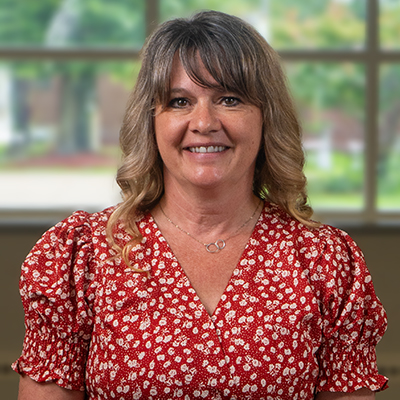 Middle School Instructor
Bachelor of Science in Biology, Kutztown University
Bachelor of Science in Marine Science, Kutztown University
Laurie Mele began at MMI in 2016 when she became the Assistant Mid-School Soccer Coach and Cheerleading Coach. Since that time, Mrs. Mele has filled the role of long-term substitute in the Mid-School English department, day-to-day substitute for other departments and currently is a permanent middle school instructor in various classes. When not at MMI, Mrs. Mele takes great pride in the cakes she bakes and decorates. For the past two years, she has led an MMI summer camp on cake decorating. Previously, she served as a cheerleading coach in the Jim Thorpe Area School District and as a twirling and majorette instructor at Brandywine Heights Middle School and Oley Valley High School respectively.
Mrs. Mele lives in Jim Thorpe with her husband, Michael, and three children, Gavrielle, Kai '20 and Keiran '22.
To contact Mrs. Mele, email her at lmele@mmiprep.org.