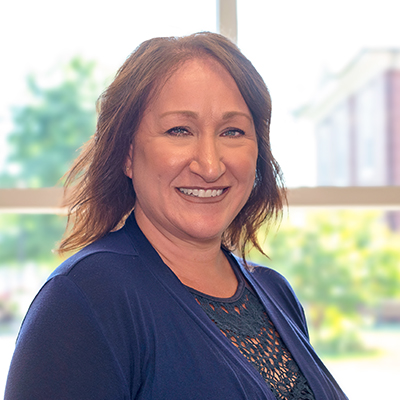 School Counselor
Bachelor of Arts in Psychology, Trenton State College
Master of Science in School Counseling, University of Scranton
Cheryl Kavinski Bayo joined the MMI community in November 2018 as the School Counselor. Prior to arriving at MMI, Mrs. Bayo served as an Intensive Family Coaching Therapist at Children's Services Center in Wilkes-Barre where she also held positions as a Behavior Specialist Consultant and a Family Based Therapist, providing the opportunity to work families through some very difficult situations and find resolution to issues that affected their relationships. She spent two years as a Therapeutic Staff Support at Luzerne Intermediate Unit 18. Mrs. Bayo completed her school counseling practicum and internship hours in the Wilkes-Barre Area School District, specifically at E.L. Meyers Junior/Senior High School and Kistler Elementary School. Her work with Children Services Center placed her in various schools throughout Northeast Pennsylvania.
"I am excited to use my education and experience to work with the student community at MMI. I am looking forward to assisting the students in finding their strengths and making those strengths their passions," Mrs. Bayo said. "I welcome the opportunity to bring to MMI a challenge to the students to practice their best versions of themselves and hold themselves and each other accountable to do that each and every day."
Mrs. Bayo lives in Swoyersville with her son, Ian. She also has two adult sons, Peter and daughter-in-law LeeAnne, and Corey and daughter-in-law Kelly.