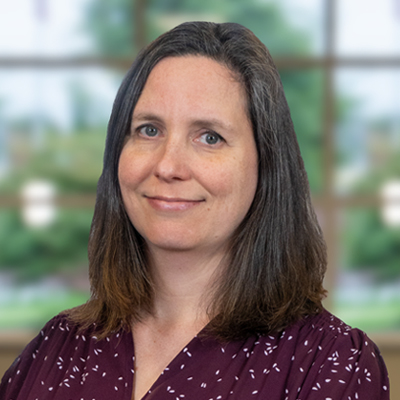 Social Sciences Instructor
1992 Graduate of MMI
Bachelor of Arts in Journalism, History Minor, Lehigh University
Master of Arts in History, Lehigh University
Mrs. Floryshak joined the MMI faculty in 2006. She previously worked at Prevention magazine and Rodale Press as a researcher and fact-checker, manager of the news bureau at King's College, and as a proofreader for AccuScript Court Reporting & Video.
She is editorial advisor of Minamek, the student yearbook. Mrs. Floryshak is also faculty advisor for the MMI Relay for Life team. She is a member of the technology committee, and for three years served as a teacher/mentor for the National Writing Project at MMI.
"I feel privileged to spend my days with students," Floryshak said. "I consider us to be partners in education, and I find that every year I learn as much from the kids as they do from me. To me, school is not just about academics, but also about finding a sense of purpose, learning to care for others, and looking with curiosity and hope at the world around us."
Mrs. Floryshak's interests include health and fitness, appreciating nature, and reading and writing fiction. She is a published novelist and resides with her family in Sugarloaf Township.
To contact Mrs. Floryshak, please email her at gfloryshak@mmiprep.org.