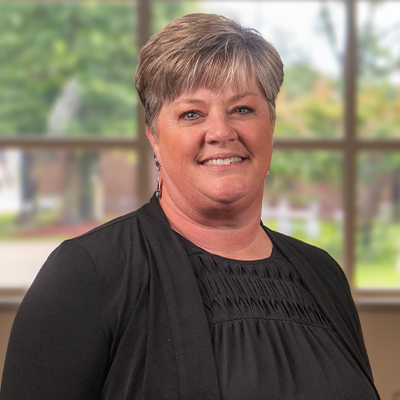 Director of Advancement
Bachelor of Science in Geology, Smith College
Master of Education in Curriculum and Instruction, King's College
Kim McNulty was named the Director of Advancement in June of 2011 after serving as the MMI's Director of Admissions and Financial Aid from 2007-2011. In her current position, she is responsible for all of MMI's fundraising efforts and alumni relations. This includes leadership over the Annual Fund Campaign, Endowment Giving, Corporate Giving, Planned Giving, MMI's Annual Day of Giving and The Jake Kislan '56 Memorial Golf Tournament. She also oversees all of MMI's alumni events, such as Alumni Weekend, The Wall of Fame, Mid-Winter Social, class reunions, and many of the MMI community's other social events.
Prior to joining the MMI family, Mrs. McNulty spent nine years as an Assistant Athletic Director and the Sports Information Director at the US Merchant Marine Academy in Kings Point, New York. USMMA is one of the five federal service academies and the Mariners Athletic Program competed at the NCAA Division III level.  As an Assistant Athletic Director, her responsibilities included all scheduling, travel, NCAA compliance, and administration pertaining to the mens' basketball, womens' basketball, mens' swimming and diving, womens' swimming and diving, softball, and volleyball teams. In her role as the Sports Information Director, Mrs. McNulty oversaw all marketing, media relations, and home event management for a 27-sport collegiate athletic program. She also ran the marketing events at all Academy home games securing local corporate sponsorship and executing student contests as well as special community days. During her tenure, Mrs. McNulty served as the Director of Media at the NCAA Division I Mens' Swimming Championships (2004), the Skyline Athletic Conference Publicist (2001-2004), and the Media Director at the NCAA Division I Womens' Swimming Championships (2001).
Mrs. McNulty earned her Bachelor of Science Degree in Geology from Smith College where she also was a member of the varsity soccer and softball teams. She coached boys' varsity soccer at South Hadley High School, girls varsity soccer at MMI, and was an assistant softball coach at the U.S. Merchant Marine Academy. She earned her Master's Degree in Curriculum and Instruction with a specialty in Excellence in Teaching from King's College in May of 2013.
Mrs. McNulty resides in Forty Fort with her husband, Tim, and son, Kevin, a member of MMI's Class of 2021 and current student at Rochester Institute of Technology. She currently serves as the Chair of the Greater Hazleton Chamber of Commerce Board of Directors and is the Chair of the Women's Networking Committee. She is a member of Hazleton Rotary and is the Secretary of the Board of Directors of Leadership Hazleton. Mrs. McNulty just completed a six-year term on the St. Ignatius Catholic Church Parish Council, and served as the Parish Council Chair in 2022-2023. She was recently appointed a member of the Parish's Finance Council.  From 2010-2016, Mrs. McNulty was a member of the Wyoming Valley Montessori School Board of Trustees, serving as President from 2013-2015. She is active in the Council for Advancement and Support of Education (CASE) and the National Association of Independent School (NAIS), attending their School Leadership Institute in 2015 and numerous national conferences sponsored by both organizations. She was a 2017 Hazleton YWCA PEARL award recipient.
To contact Mrs. McNulty, please email her at kmcnulty@mmiprep.org.