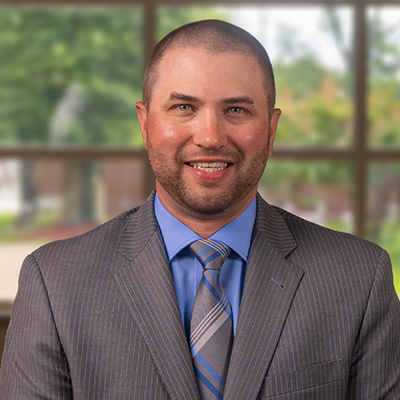 Director of Finance
Bachelor of Science in Business Administration in Accounting, Bloomsburg University
Mr. Jastremsky became the Business Manager at MMI in the summer of 2013. He also served as the varsity baseball coach and is currently the varsity golf coach. In 2020, Mr. Jastremsky joined the faculty as the instructor for Personal Finance and Wealth Management. In 2023,  Mr. Jastremsky's title changed to Director of Finance with daily oversight of all financial and related activities at the school, acting as chief financial officer and providing administrative leadership in finance and accounting, personnel management, buildings and grounds, and kitchen operations.
He previously worked as financial accounting manager and senior accountant at Mount Airy Casino Resort in Mount Pocono. At Mount Airy, he was responsible for preparing monthly financial statements, supervising the month-end closing process, managing and training staff accountants, assisting the chief financial officer and financial analyst in preparing corporate budgets, and other accounting duties. Mr. Jastremsky also worked as a staff accountant at the then-named firm Parente Randolph in Wilkes-Barre, where he primarily served as a member of the audit staff.
"I am very excited to be continuing my professional career at MMI and getting to work with the school's outstanding administration, faculty, and staff. I am well aware of the school's deep pride and longstanding traditions of excellence, and am honored to be a part of the larger MMI family," Mr. Jastremsky said.
He serves as a member of the Freeland YMCA's Board of Directors and is a member of the Freeland Sons of Erin.
Mr. Jastremsky lives in White Haven with his wife, Jennifer, and their two children, Addison and Clark.
To contact Mr. Jastremsky, please email him at rjastremsky@mmiprep.org.